About the Training
The training is designed for the small and marginal goat farmers. New entrepreneurs who wish to pursue goat rearing as a livelihood option also may apply for the training and get benefitted from the programme. The training duration is one day and the number of trainees permitted is 30 – 40 per training. The beneficiaries will be able to gain knowledge on scientific management of goat production system.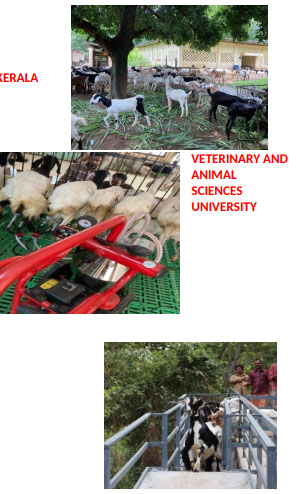 Highlights of Training Programme:
To provide training to farmers interested in goat rearing.
To develop entrepreneurial skills in goat farming enterprises.
To impart training in the area of scientific advances in goat rearing.
Special emphasis on housing, management, nutrition, breeding and health care of goats.

Date: 13-10-2023
Training time: 9:00AM to 4:00PM
How to apply
Kindly contact University Goat and Sheep Farm,
Mannuthy. Ph No: 0487-2961100, 9447796219.
Thirty to forty candidates will be selected on first come first serve basis.
Selected participants will be intimated.
Fees structure
Every applicant should remit an amount of ₹600/-
(Rupees six hundred only) as registration fees at the
registration desk.
Read more: https://www.kvasu.ac.in/files/1696571419_Corrected+goat+training+Brochure.pdf
Original link: https://www.kvasu.ac.in/