The 15th Annual Athletic meet of Guru Angad Dev Veterinary and Animal Sciences University (GADVASU) was held today on 18th April, 2023. Dr. Satyavan Rampal, Director Student Welfare informed that students of all the Colleges situated in the GADVASU Campus namely College of Veterinary Science, College of Dairy Science and Technology, College of Fisheries, College of Animal Biotechnology,Veterinary Polytechnic, Kaljharani (Bathinda), COVS Rampura Phul, Bathinda and affiliated Colleges of university i.e Khalsa College of Veterinary and Animal Sciences, Amritsar actively participated in this athletic meet under different disciplines.
The athletic meet was successfully conducted under the able guidance of Dr. Inderjeet Singh, Vice-Chancellor. Dr. H.S. Banga, Registrar, GADVASU inaugurated the meet. After unfurling the flag, Dr. Banga told that GADVASU always promote the spirit of games amongst their students to keep them healthy and in high spirit. He appreciated the various committee members' efforts in conducting the successful meet and appreciated the participants.
Senior retiree alumni members of the varsity also attended the meet with great charm and fervor. The sports torch was being lighted by senior athletes of the university. The meet started with the oath taking ceremony by Dr. Gurbir Singh, Senior athlete of this university. After inauguration, march was performed by the athletes. Umeed Singh Sekhon (boys) and Jaismeen Malhi (girls) were declared best athlete. Overall trophy was won by College of Veterinary Science, Ludhiana. Runners Up Trophy was won by COVS Rampura Phul, Bathinda. Padma Shree, Ms. Rani Rampal, Indian field Hockey Player was the Chief Guest of Prize Distribution and Closing Ceremony. She said that sports do improve the health and confidence of students.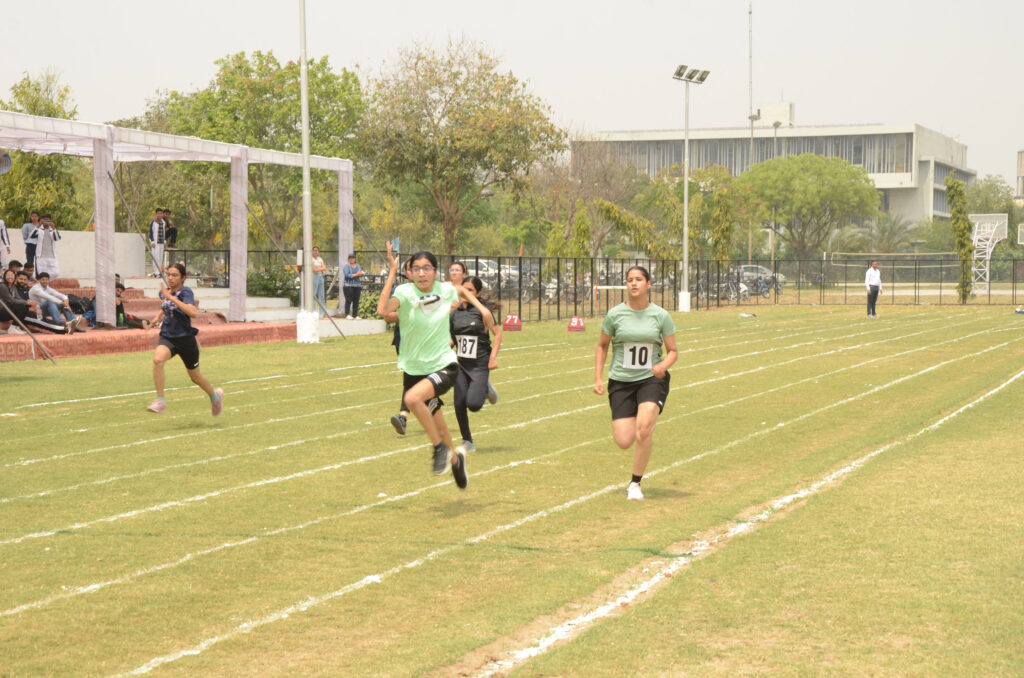 It promotes good habits and inculcates better values in a person. She gave away the prizes to the winners and told them to do more hard work to excel in their respective fields. About 200 students participated in the meet. Dr. H.S. Banga motivated students to emulate the Padma Shree Ms. Rani. Rampal in achieving new heights in sports, besides academics. Dr APS Brar, Organizing Secretary shared the annual sports report of university. On this occasion the faculty members, staff members and students of the GADVASU were there to buck up the athletes. PAU faculty and employees also attended the event to encourage the students. A spectacular horse show was also added grandeur to the function.
Read more: https://www.gadvasu.in/news/detail/7736